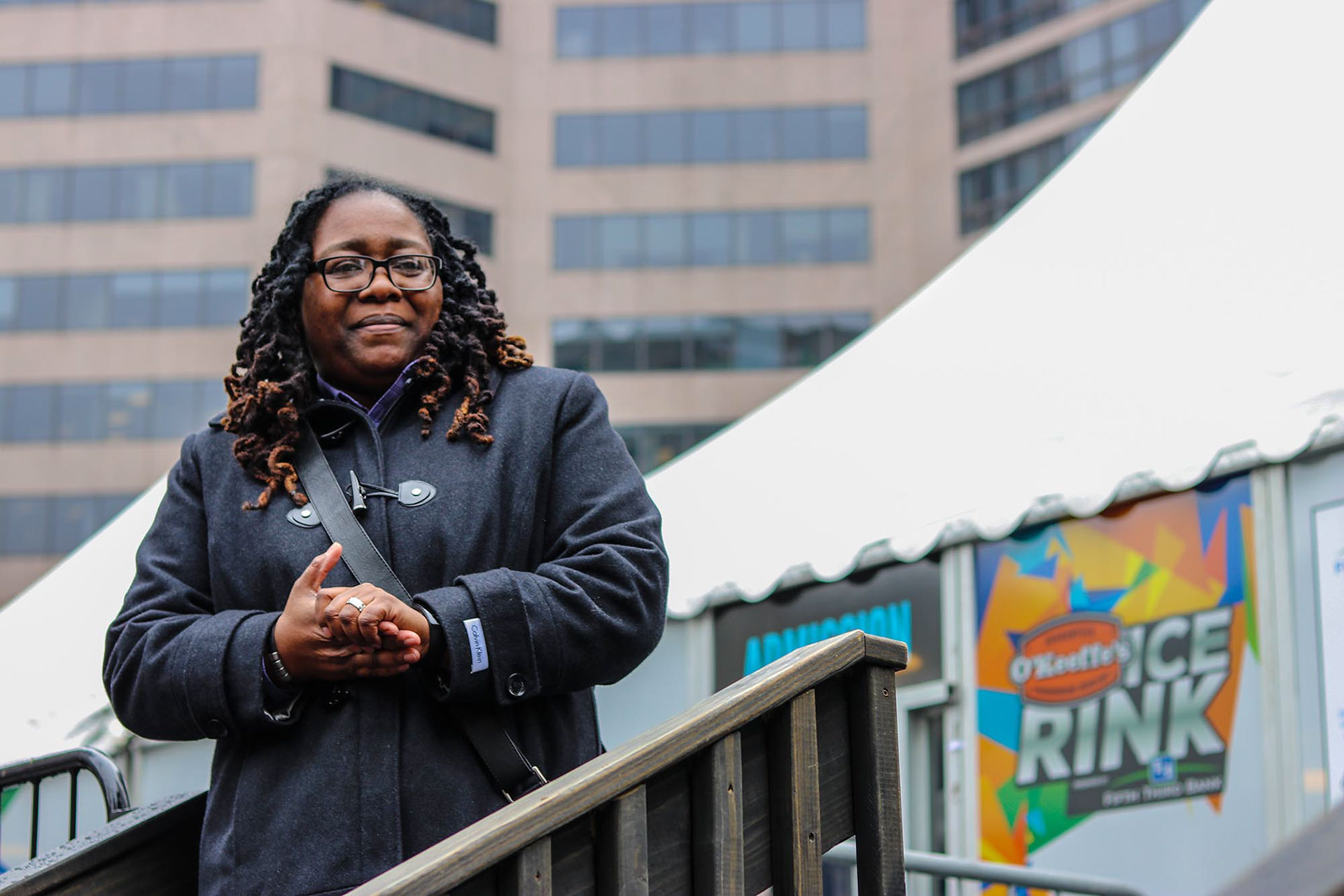 I have spent my life working to improve the quality of living for all people. I am running for City Council to put "PEOPLE FIRST".  Our City's residents are being displaced and left out of decision-making processes. Many neighborhoods are unfairly targeted for code enforcement and business closures. We lack real solutions to address crime and violence.  Developers, business leaders and elected officials have made strategic plans, profits, and politics a bigger priority than improved quality of life for all Cincinnatians.
Growing up in a rural North Carolina community and later in the small steel town of Middletown, Ohio, I learned the values of respect, hard work, and cooperation that have stayed with me through 26 years of serving and working with people.  It was in Middletown, where my mother, a roll grinder at AK steel (formerly ARMCO) and step-father, a retired, Army veteran, where I began volunteering and becoming a voice for the most vulnerable members of our community. I organized back-yard events to raise money for the Jerry Lewis Telethons, organized teams to ride in the American Heart Association Bike-a-thons, and attended school board meetings where I lobbied for Black History classes and funding for girls sports.
Twenty-six years ago, after graduating from Miami University with a B.S. in Social Science Education, I moved to the City and took my first teaching job in Cincinnati Public Schools despite being encouraged by a college professor to consider a wealthier and more affluent school district where students were not so challenged or challenging.  Then and now, I was committed to educating and empowering inner-city youth, uplifting the Black community, advocating for the poor, homeless, mentally ill, and LGBTQIA communities.
A member of Alpha Kappa Alpha Sorority, Inc., I have volunteered with the Special Olympics, Midwest Black Family Reunion, and NAMI Urban Greater Cincinnati.  My commitment to improving the quality of life of people is demonstrated in my service on  several non-profit Boards, including CAIN(Churches Active in Northside), the former West End Health Center, IMA (Interdenominational Minster's Alliance),and the Northside Community Council.
After several years of teaching, I responded to a greater desire to be an advocate, community organizer and organization leader, so I began my career as a human rights professional and community organizer through my employment at the YMCA of Greater Cincinnati, CHRC (Cincinnati Human Relations Commission), Equality Cincinnati and Cincinnati Job Corps. Integrating all my work experience and answering the call to ministry, I returned to study at Lexington Theological Seminary and founded a church that is home to many spiritually progressive, justice focused people of faith.  Today, more than ever it is necessary for progressives from all walks of life to lift up our voices and platforms that put "PEOPLE FIRST".   
With great affection, I now call Cincinnati home. I love this City and the Citizens that is why I want to work on Council to put "PEOPLE FIRST".